One of the unique features of our MathsLab is the facility to evaluate students while providing them personalised learning experience. Our MathsLab offers Student Exercises and Students Corner to reinforce knowledge and examine the levels of understanding.
Student Exercise
Student exercises are a great form of assessment, which can subsequently be used to generate student performance reports.
Over 5000 questions form the exercise section of the MathsLab to help teachers reinforce concepts.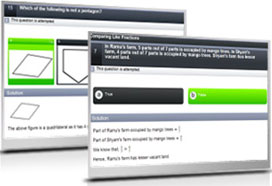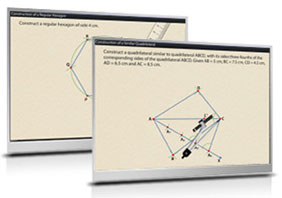 Students Corner
'Students Corner' allows a student to build virtual constructions while learning Practical Geometry for better clarity and proficiency.
Recording these virtual constructions helps teachers get an insight on students' approach so that they can give students a relevant feedback