Reporting is one of the most integral processes of a school's system that not only raises student performance but also helps teachers devise methods of improvement for their students. Especially designed for Indian schools, our reports for students, teachers and management are easy to use and much easier to analyse.
Individual Student Reports:
Track each student's performance across activities and exercises.
Personalized reports of each students that can be sent to parents.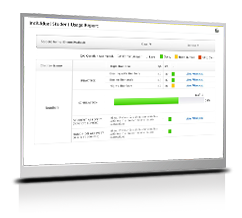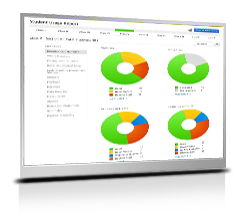 Teacher Reports:
Analyse performance of each students and their progress through various chapters.
Access students usage information at a section and class level.
Reports on usage and completion of activities by teachers.
Identify areas of academic performance where progress needs to be made by students.
Management Reports:
Reports of students across classes to track students' overall performance.
Information of usage time and completion by teachers.
Devise improvement methods based on user friendly reports.